The first event of the National Fresstyle Strapless Tour took place on May 18 and 19, 2019 in the city of Lacanau.
Back in pictures on the highlights of the Lacanau stage!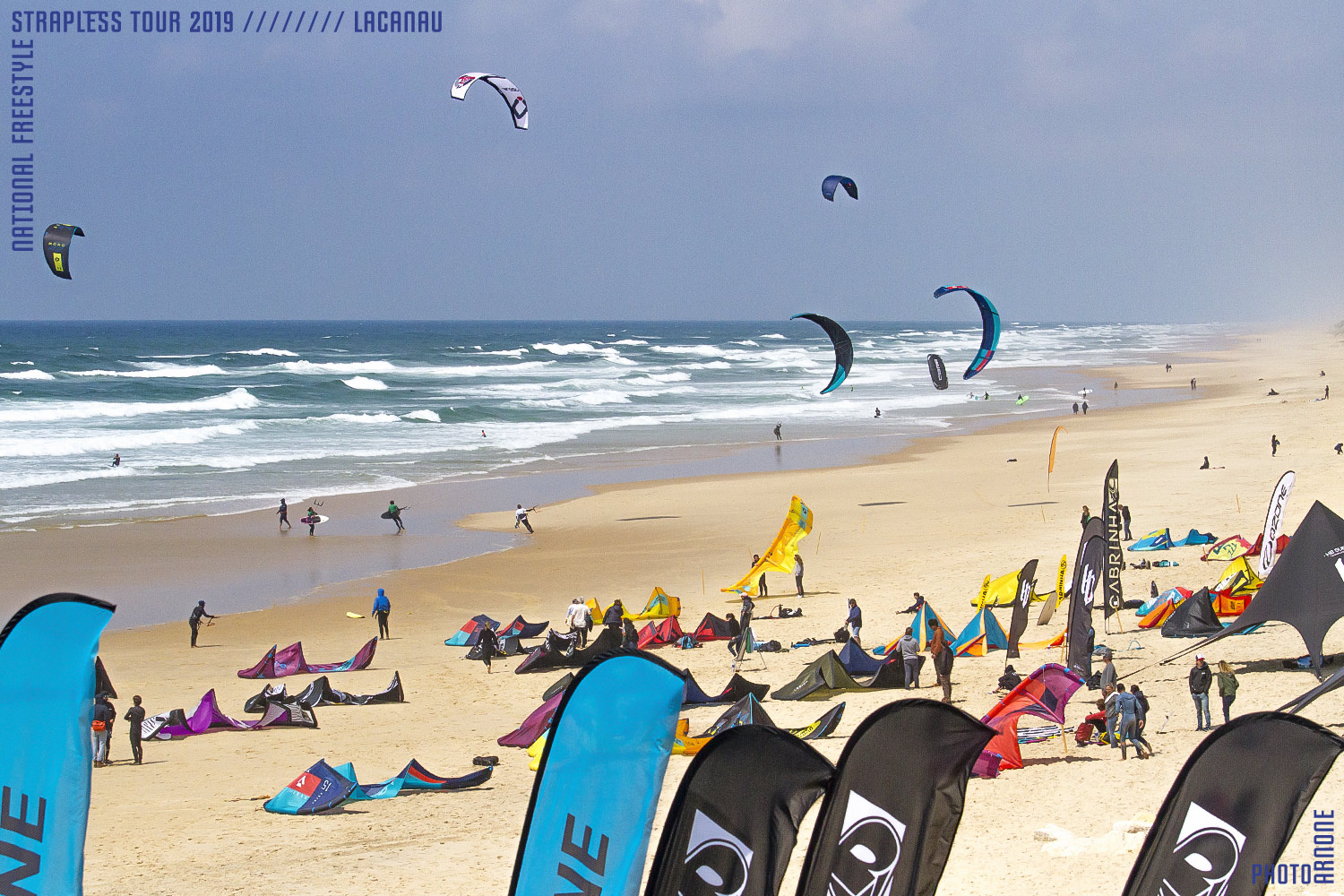 Organized by the KCL (kitesurf club lacanau), it is on the spot of the mythical Maison de la Glisse (Lacanau) which has just celebrated its 50th anniversary that this first step of the National Freestyle Strapless Tour with the exceptional presence of the world champion Matchu Lopez who came to support this new tour and provide some demos for the great pleasure of the public present on the beach !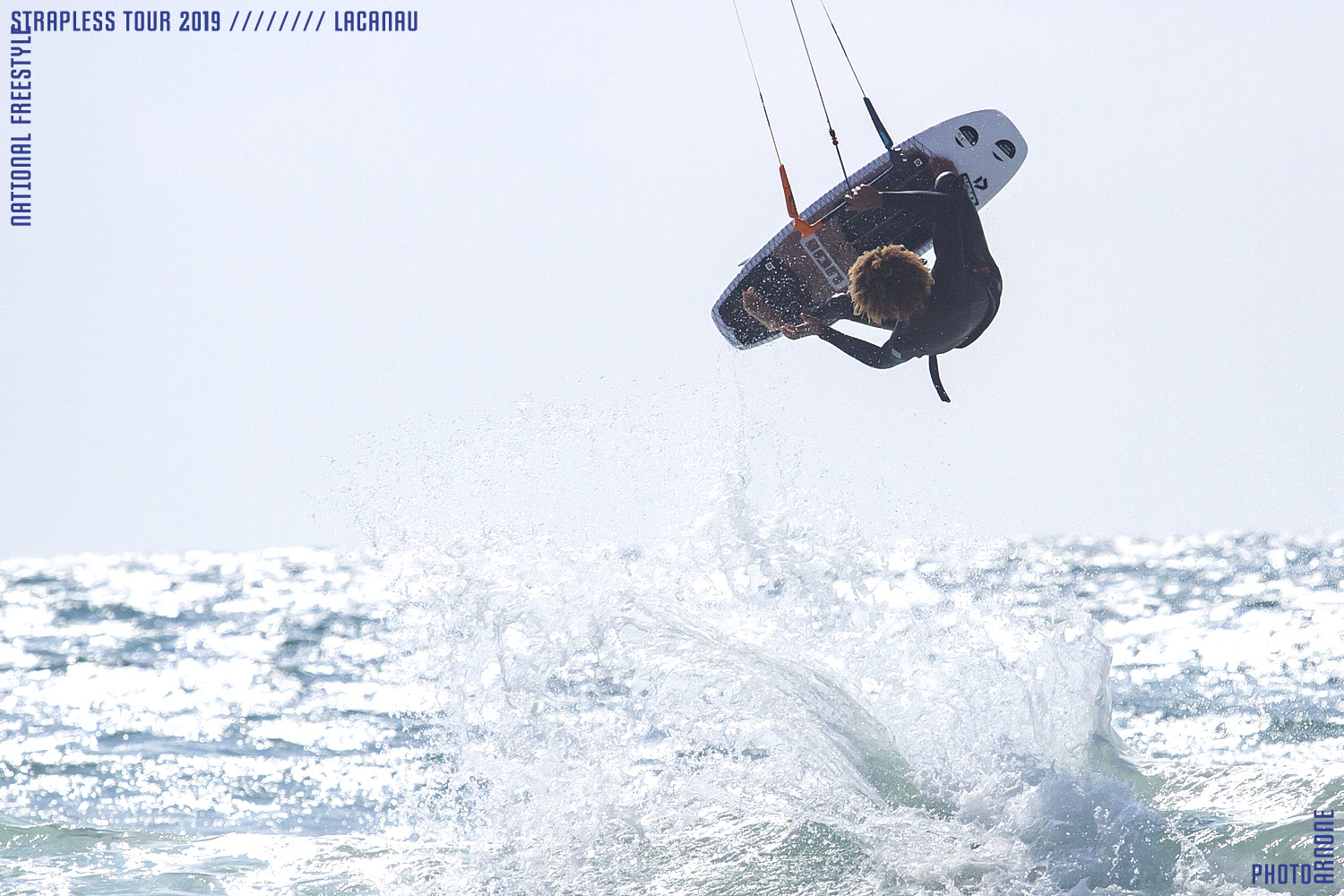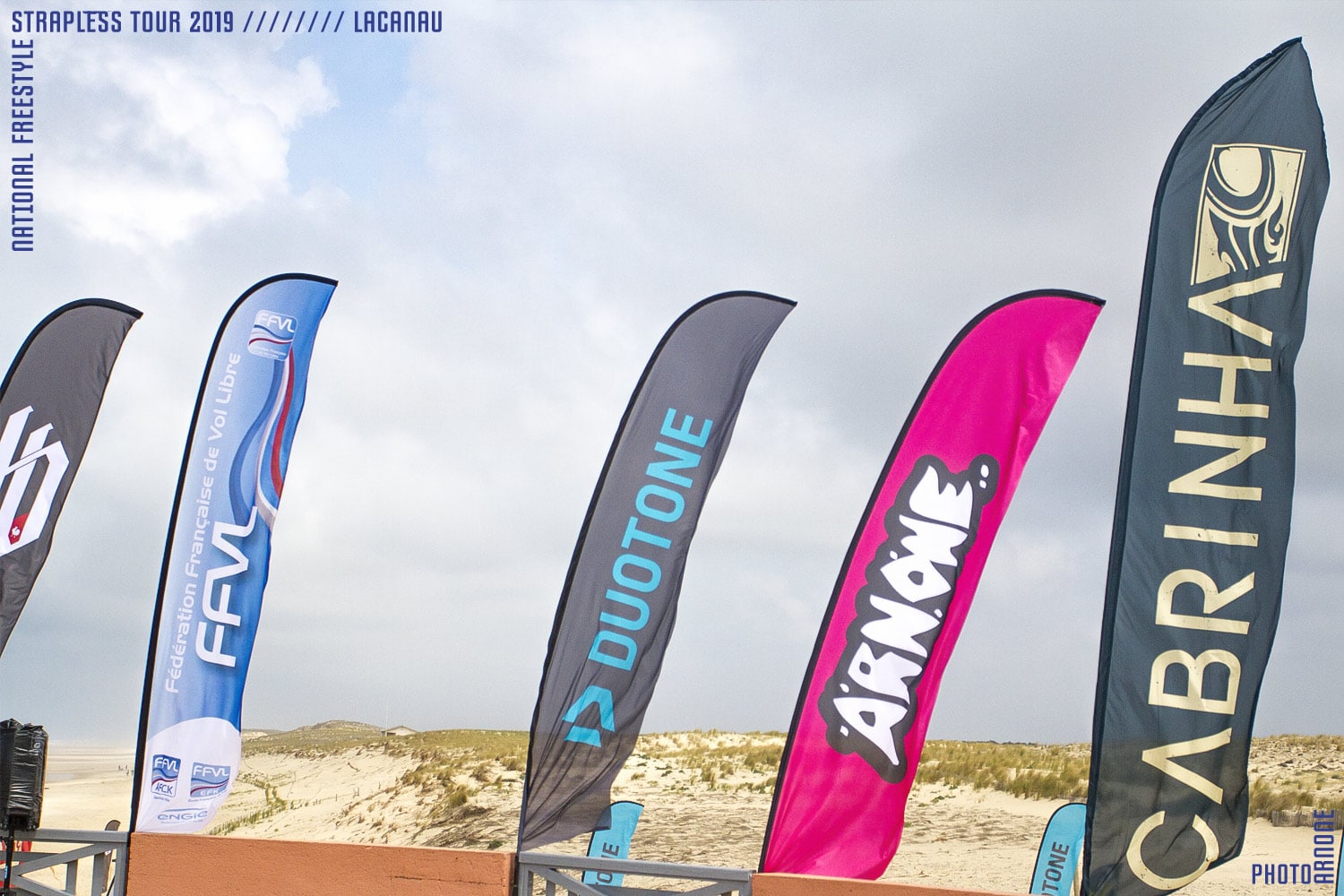 For this first stage, about fifteen riders registered, despite a somewhat capricious wind and a strong current making the sailing conditions particularly difficult.
A first heat could still be completed during this first day.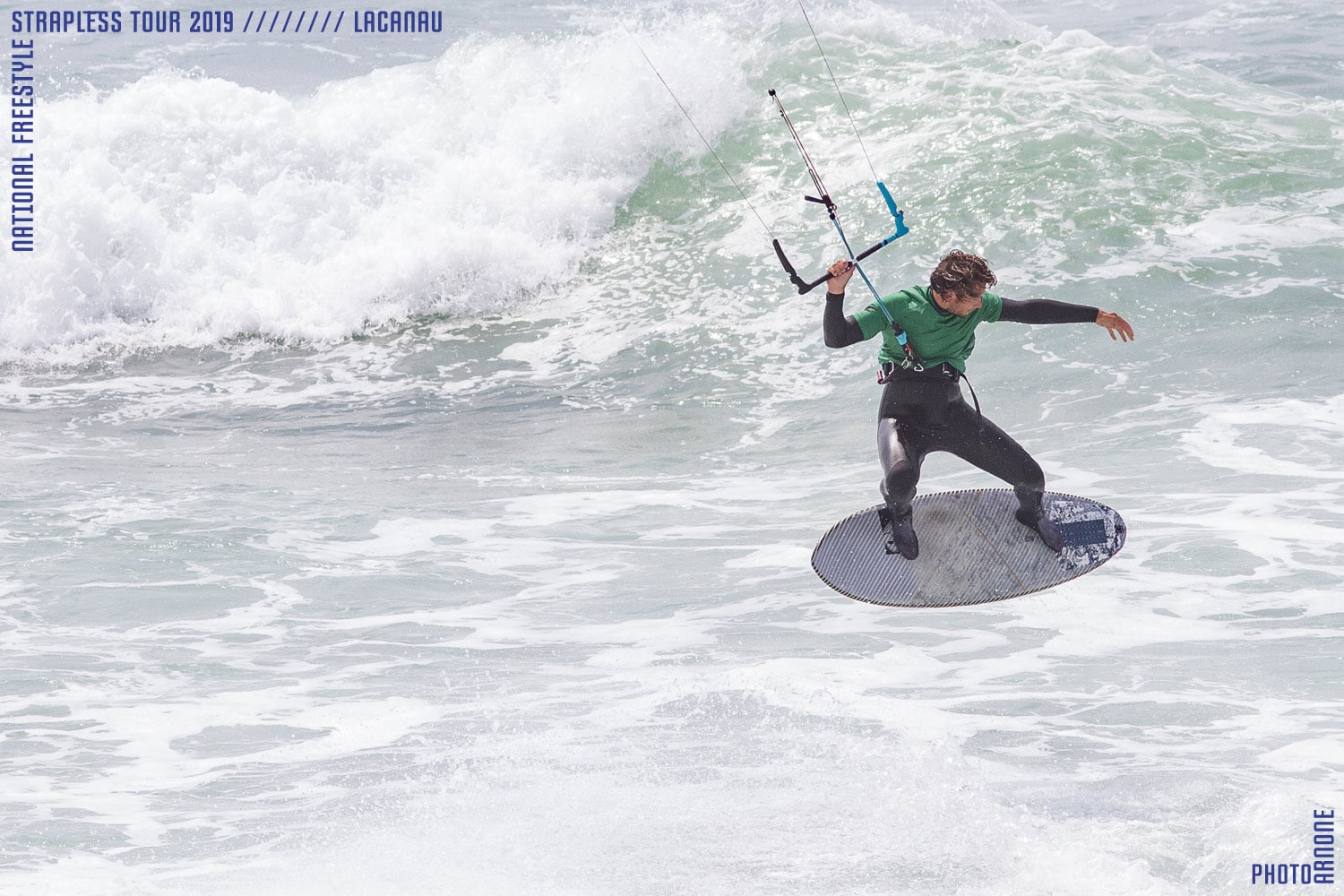 The second day of competition took place in better weather conditions as
Eole
came in with gusts of wind at nearly 20 knots.
n the end, it was the Breton Julien Kerneur who won ahead of Paul Harel and Bertrand Bauchet.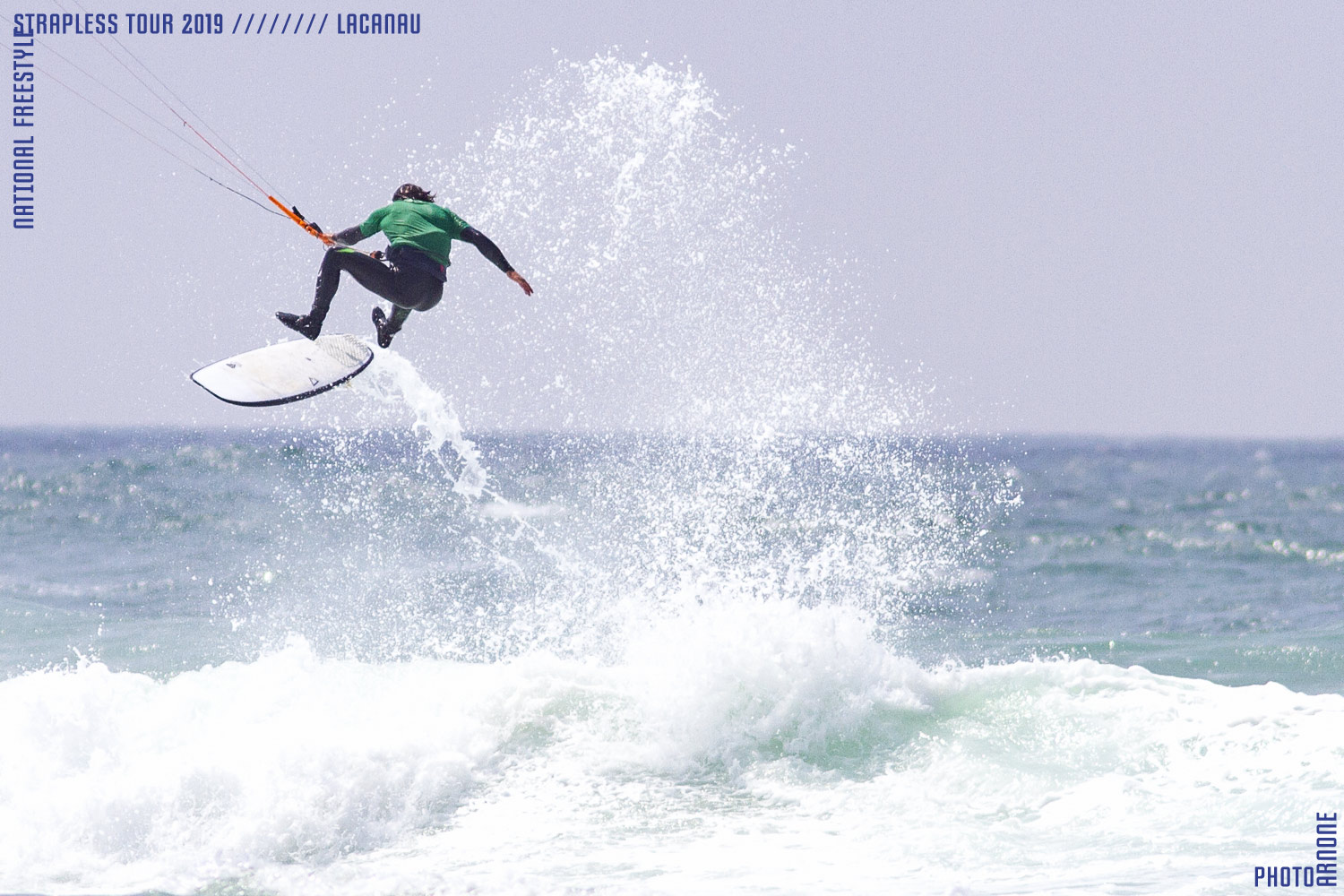 On the girls' side, Charlotte Carpentier took the first step of the podium followed by Elodie Bedos.
In the junior category, Hugo Marin finished first ahead of Tony Laout while Serge Leblanc won the race ahead of William de Beauvoir for the veteran category.
Find all the information and pictures of the stage on the official website of the tour: https://www.nationalfreestylestraplesstour.com
Next step of the National Freestyle Strapless Tour June 15 and 16 on La Franqui beach! We are expecting many of you!