3 times freestyle snowkiting world champion, meeting with Benoît "La Mouette".
Hey, Ben, can you introduce yourself quickly?
Hi the company, so for those of you who haven't yet met me on spots or networks here are some infos : Sportif since When I was very young, my parents introduced me to their greatest passion: the mountains. I have practiced a multitude of sports of such as ski touring, mountaineering, mountaineering, hiking and via-ferrata, mountain biking, canoeing, kayaking…
During my schooling, I practiced many sports in clubs and competitions before finally finding my true passion: Kite surfing and snowkiting. I also regularly practice paragliding and when the holidays allow me to gather friends and good weather conditions, I take out my speedriding sail.
My years of STAPS study in Lyon allowed me to teach and coach club climbing and whitewater kayaking. Then, after two years of acrobatic work on ropes, I obtain in 2017 my state diploma in kitesurfing.
But life never stops for a long time on the sofa of the living room, watching the clouds pass by in the sky and, with my darling, we settle down in Giens in the Var, where I work with Ariane Imbert in her superb kite school: the Spot Kite Center as an instructor and trainer.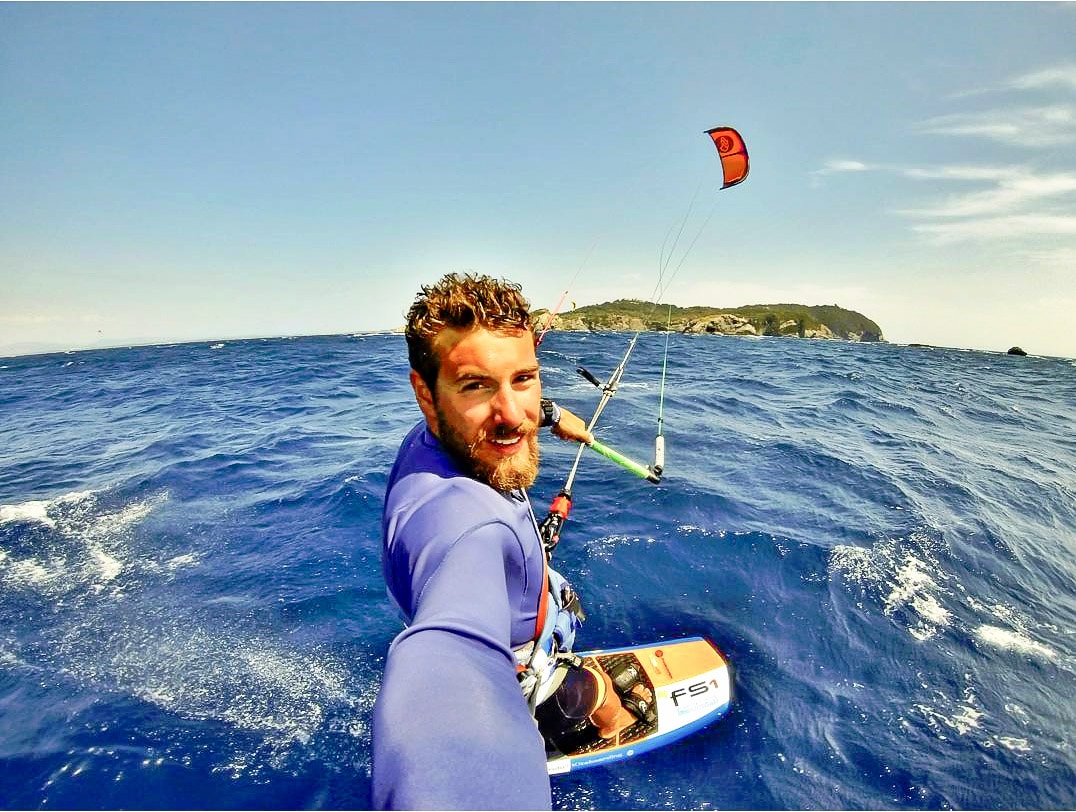 When did you start kiteboarding and what attracted you to kiteboarding?
2007 first moutainboard ride
2008 first snowkite sessions
2009 first kiteboarding rides
2010 regular practice
"For me, snowkiting is the essence of freedom!"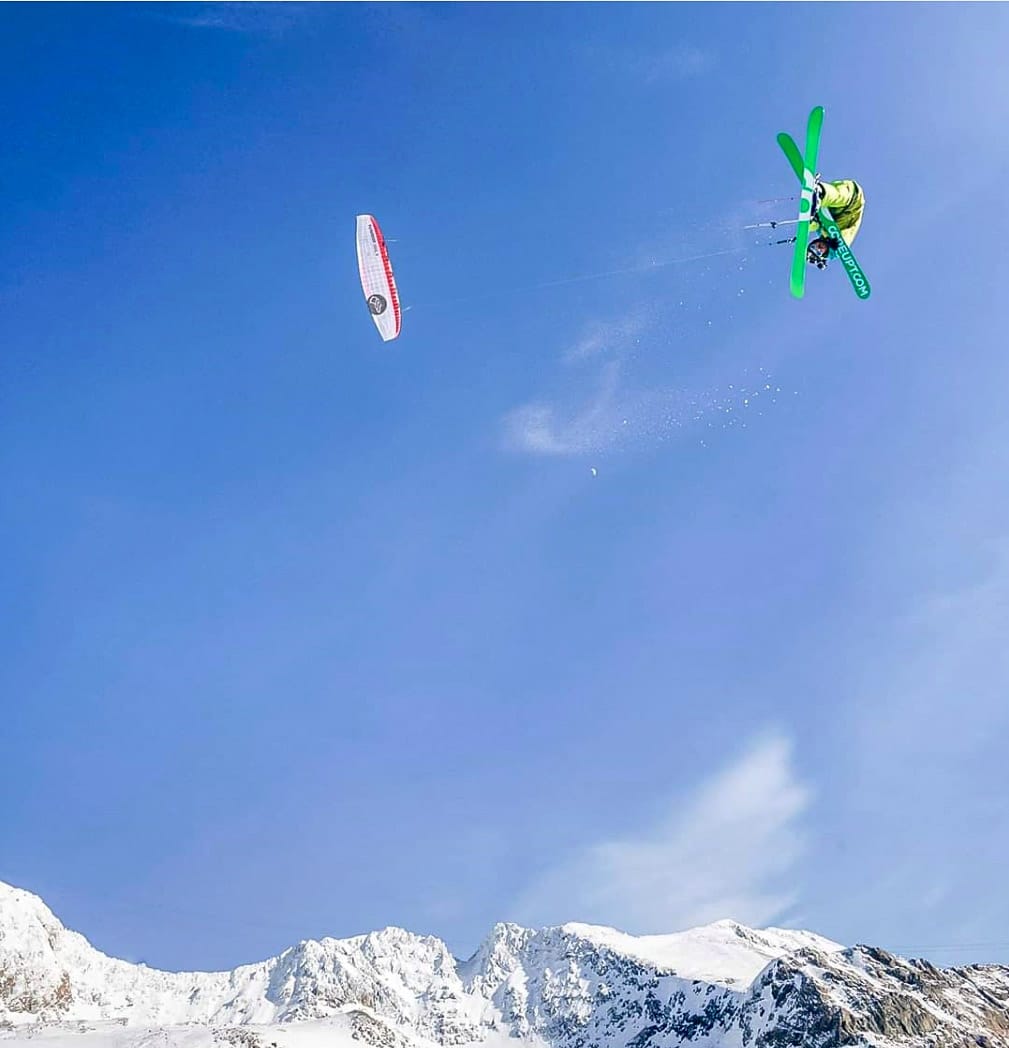 Having spent a lot of time in the mountains in both summer and winter, kitesurfing is for me a sport of a new time that brings together many disciplines in one (kiting, skiing, paragliding, mountaineering…). That's what gave me the fiber of the traction kite.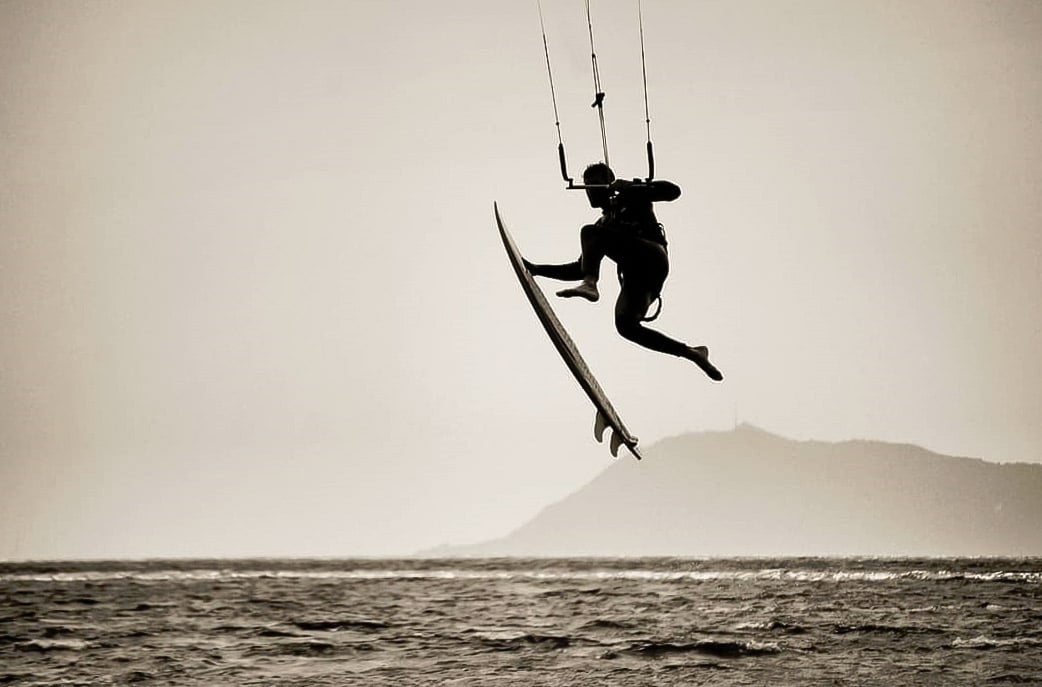 You practice kitesurfing as much on the water as on the snow… what is your favorite spot for kitesurfing ? and for snowkiting ?
Beauduc was my stronghold for a long time when I lived in Lyon. And the Col des Supeyres in the 63 remains a mythical spot where I like to go. These two spots are magical but many others come to mind!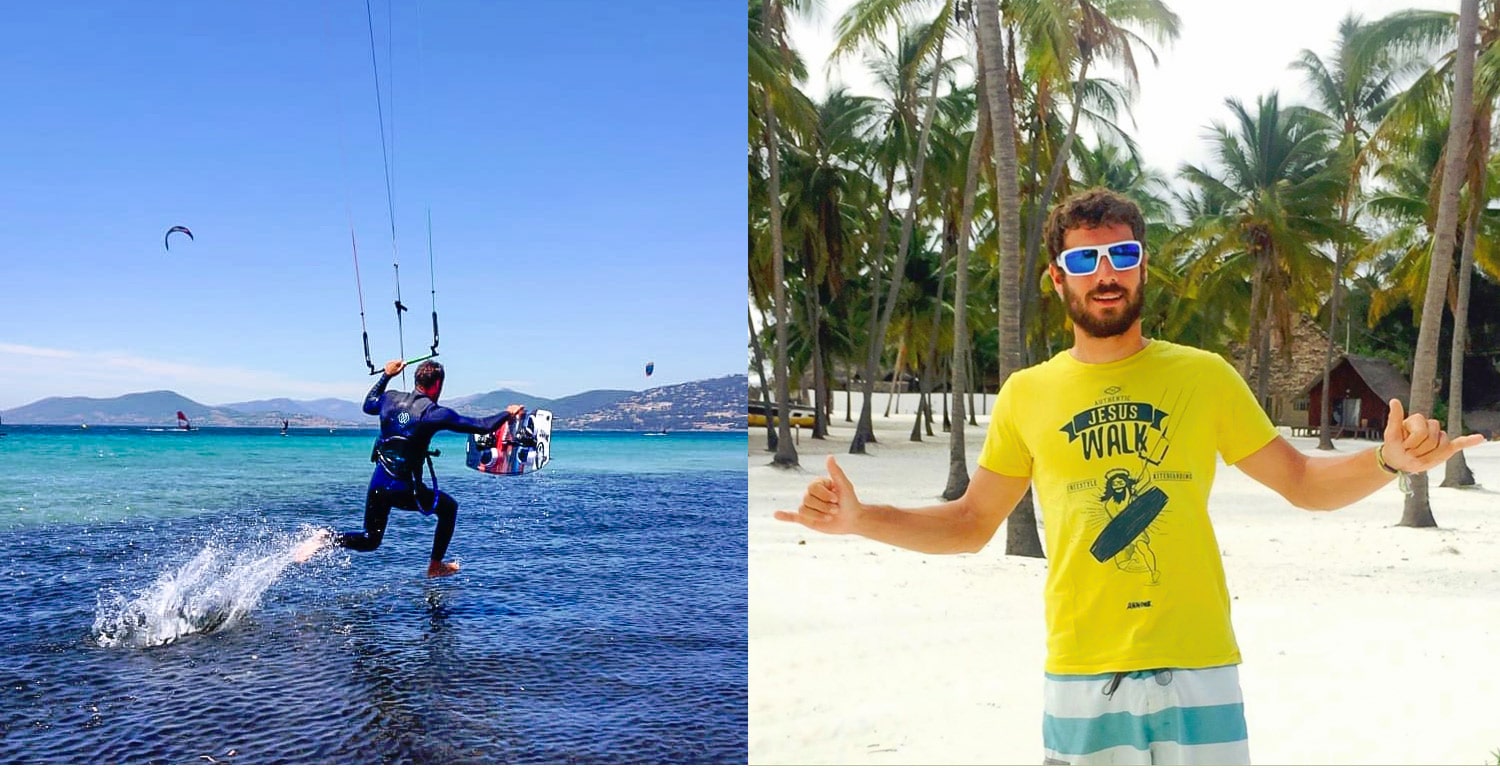 You were crowned three times World Champion in SNOWKITE SKI FREESTYLE… Which title is the most important for you (first, second or third)?
I think the first world championship title was the most significant for me. I evolved very quickly and became more comfortable in my tricks over the years by riding with bigger riders. I was inspired by the snowkiters of the moment and I was able to exploit my own style: "the seagull style"!
What advice would you give to someone who would like to start snowkiting?
Go for it, if skiing or snowboarding doesn't scare you, snowkiting is going to scare you. vibrate! Ballads on high plateaus or climbs to the summits, your kite will take you anywhere if the wind is blowing and if your mind is eager for discovery. As many pleasure on the way up as well as on the way down!
If you are more tonic and like to play acrobats, the mix between freestyle skiing and kiting is a godsend for you.Go and find a school by getting closer to the people who practice the activity: you'll be well sharpened!
We all remember the big crash you had on that kiteloop. Can you tell us what happened? And how you got out of it. (Injuries?)
Oh, that! Nothing bad, just a good scare! My wing was deflating because my blood sausage leaked. I was able to put a patch on the hole and zoo, back in the air. Remember to check your equipment before you go on a wild ride: it can be useful!
You just got back from kitetrip to brazil– that was your first trip there? Things or anecdotes to tell us ? Some advices to share for those who would like to discover this destination…
First time in Brazil indeed. And I'm thinking of going back there afterwards: the North-East spots are just crazy, the Brazilians are very welcoming and have a sense of celebration. The conditions are perfect to progress and send steak! Great destination in couple or with friends! Don't hesitate to contact me on social networks for more info!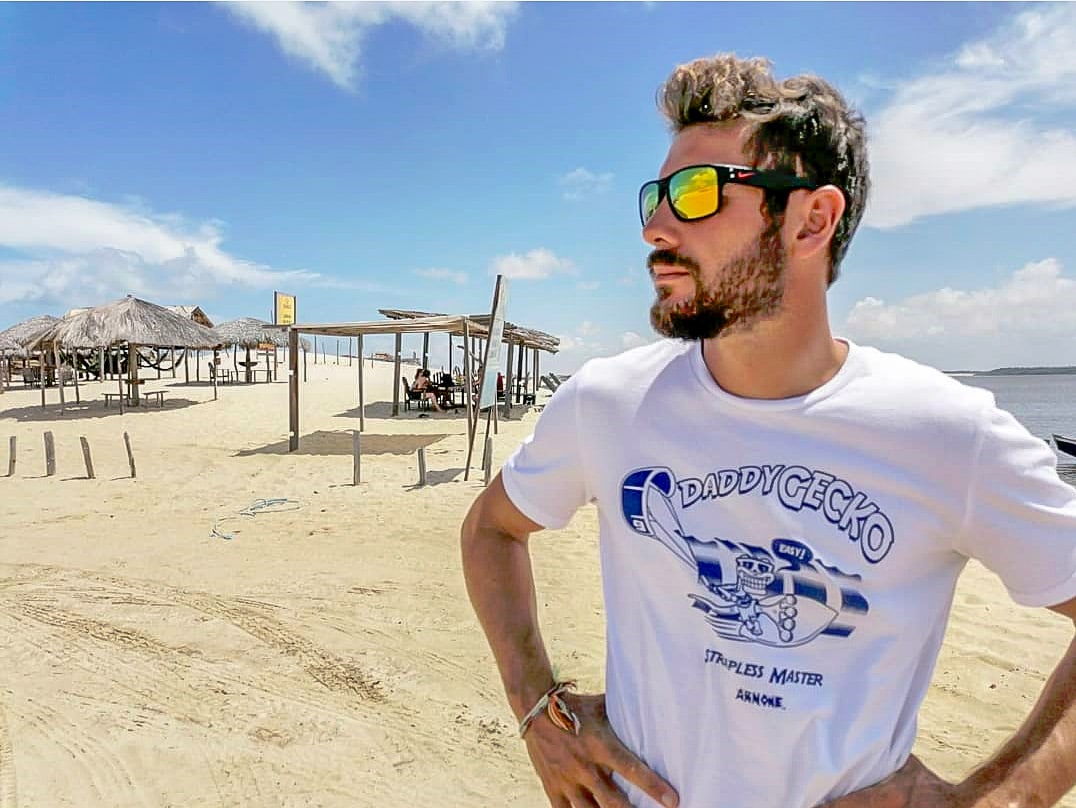 What are your future plans in kitesurfing?
Just keep on sharing great sessions with my friends and teaching this wonderful sport. Winter is on the agenda for hiking and good snowkite sessions and probably some surfing in Almanarre if the east wind blows generously!
What do you think kitesurfing is? A simple sport? A way of life? Other ?
As soon as I had my first kite in hand, I let myself be seduced by the "kiter's way of life": but not just any kite. For me and my friends and family, kitesurfing is a mix of several sports with a considerable cultural richness. Surfing, paragliding, wake, skiing… and so on. I'm proud to be a son of the wind and a fan of all kinds of boardsports!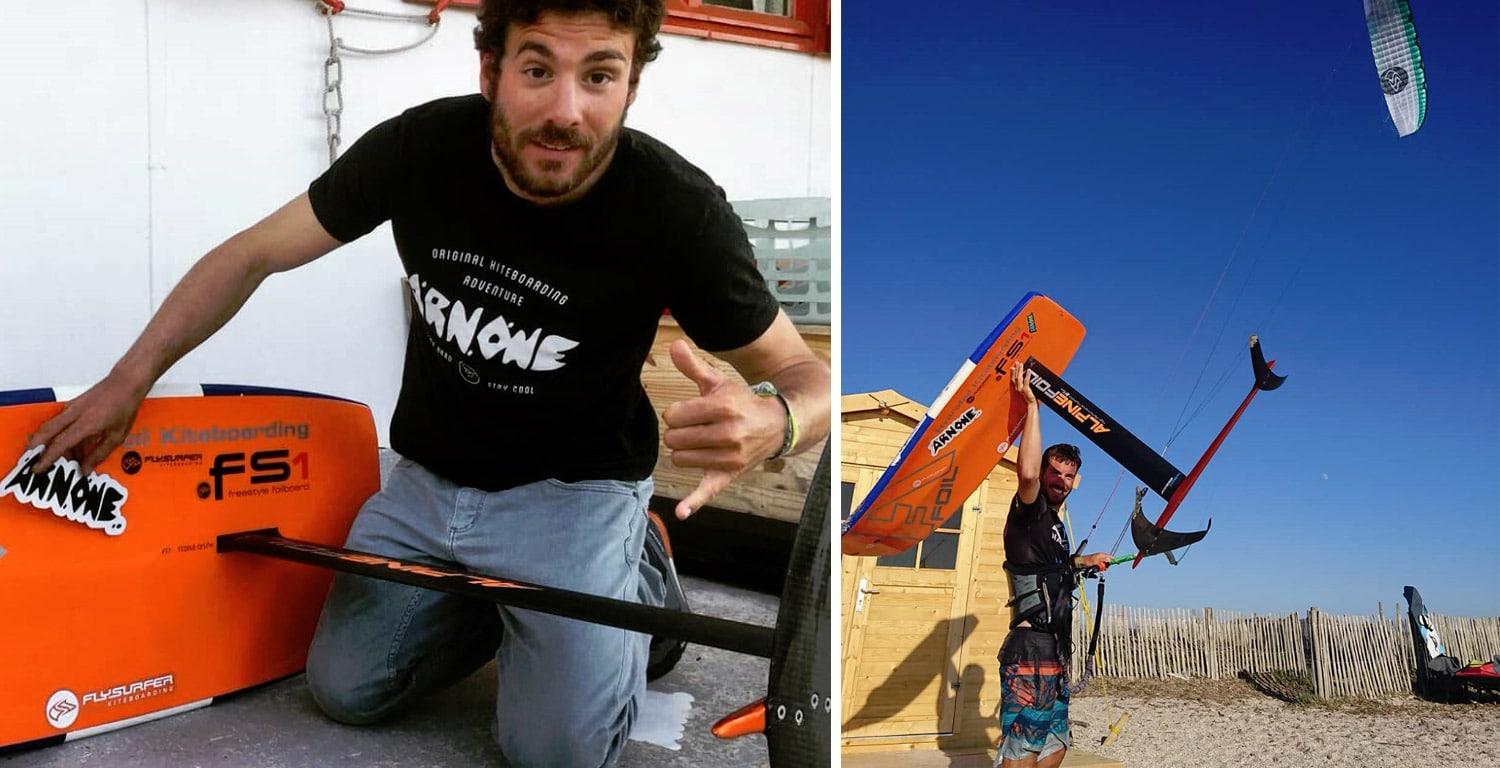 A message to send to the kiteboarding community?
More and more people are being seduced by this wonderful activity. Of course kite is an individual sport but let's remember that all outdoor sports cannot be practiced alone. I think I have a pretty good experience in many outdoor sports (kayaking, mountaineering, paragliding etc.) to tell you that with two people, the session counts a thousand times more than alone. We have a duty: to be happy in our lives, and to share this happiness with the community.Translated with www.DeepL.com/Translator (free version)
Anything else to add?
I tenderly embrace my family, parents, grandparents, cousins, uncles, aunts and my brother. They are my inspiration and the person I have become today. I embrace my darling and my in-laws who have been with me for more than 3 years now. I raise my hands to all my friends in Lyon with whom I started this madness more than 11 years ago. Big big up to my entourage in Giens, the friends from the south of France with whom I share this same vibe. Big kiss to Ariane for making my teenage dream come true! And special thanks to the Flysurfer kiteboarding brand, especially Nico Lelarge for allowing me to ride the best kite brand ever : Flysurfer !Translated with www.DeepL.com/Translator (free version)
And of course, thanks to "Arnone" for our partnership! An energy and kindness that is reflected in the art of the "good vibe": proud to wear the man colours! Thanks friends!