As of the date of receipt of your package * you willing to 30 days </ strong> to return. From 1st to 7th day you can make a return for exchange, credit or refund (excluding products on sales), from 8th to 30th day for exchange or credit only.
In all cases, the products must be returned in their original condition, including packaging with labels and accessories, in perfect condition for resale. So they do not need to have been neither worn, washed or damaged.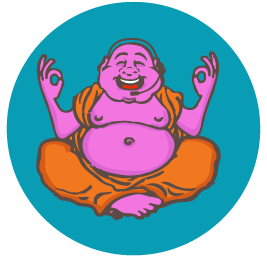 Procedure in case of return
The following procedure should be fully respected:
Return your order at the following address:
ARNONE-PROJECT
37 route de Carcassonne
11300 Limoux
France
Return shipping costs are the responsibility of the Customer.
Thank you to count up to 10 days for me to receive your return. Once received, I will examine and treat your items within 48 hours to make sure you receive your product in exchange, credit or refund in the shortest time.
Any refund will automatically be credited to the card used to adjust the original purchase. If I would not be able to provide an adequate replacement article, I will contact you by email.
Hey Dude, have you received my return?
I will send you an email as soon as I receive the returns. In the event that I would not receive a confirmation of receipt within 10 days of your return, do not hesitate to contact me
Hey Dude, you make a mistak when you preparing my package!
Oup's, yes it can happen to me, I'm not a robot and to err is human.
In this case (error of sizes, colors, products), I am completely dependent on me the cost of return and the return postage.
For this, send me:
On a paper, the object of your return and made it clear the error. </ li>
The product description in return and the designation of the desired product in exchange + size and color on paper </ li>
The copy of the receipt of your return costs so I can send you a refund check for them. </ li>