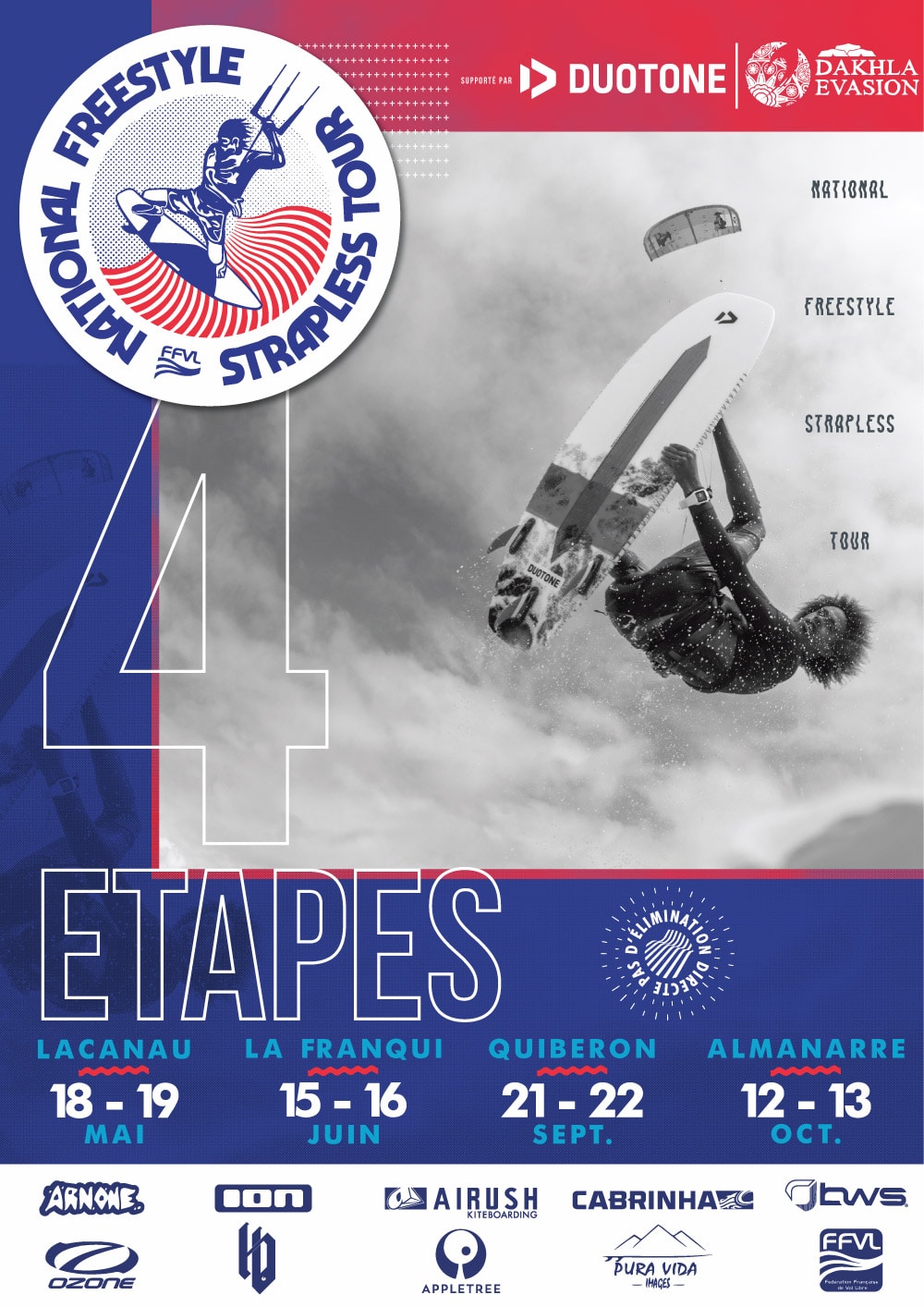 A newcomer to the kitesurfing event landscape, the National Freestyle Strapless Tour is, as its name suggests, the brand new tour dedicated to the practice of freestyle and wave strapless kitesurfing.
Structured around 4 steps (see dates below), the show should be at the party, especially since the world wave champion, Matchu Lopes, has already confirmed his presence on the Lacanau step!
Dates:
– Lacanau (May 18 and 19, 2019)
– La Franqui (June 15 and 16)
– Quiberon (September 21 and 22)
– Almanarre (15 and 16 October)
Arnone-project is partner of this event.